Trump 'Never Heard of a Category 5 Hurricane' as Fourth Of His Presidency Hits Bahamas
In the latest display of public idiocy by Donald Trump, the US President has claimed he has never heard of a category 5 hurricane.
What's the big deal, you may ask?
Well, the storm currently causing devastation in the Bahamas, hurricane Dorian, is the fourth Category 5 storm since the beginning of his presidency.
Where have you been, Trump?
Trump's storm comments cause a media storm of their own
Speaking about the storm at a briefing in Washington, DC, Trump was reported to have said:
"We don't even know what's coming at us. All we know is it's possibly the biggest."
"I'm not sure that I've ever even heard of a Category 5."
Are you sure, hun?
There have been four Category 5 storms to have threatened the US since he took office in 2016.
Here's a list of the 3 others:
Hurricane Irma – Gulf of Mexico and Caribbean Sea
Hurricane Maria – Puerto Rico
Hurricane Michael – Florida
The tone-deaf comments were made just as huge hurricane Dorian was headed towards the Bahamas.
Hurricane Dorian causing mass destruction in the Bahamas
This week the second strongest storm recorded in the Atlantic hit the Bahamas, continuing to head further north towards the southern states of North America.
Parts of Florida have been evacuated whilst Georgia and the Carolinas are preparing for strong winds and potential flooding.
All four states have declared a state of emergency.
Late on Sunday the storm hit land at Elbow Cay on the Abaco Islands, with winds reaching over 185 miles per hour.
Images were captured by National Oceanic and Atmospheric Administration satellites, showing the monumental magnitude of the storm.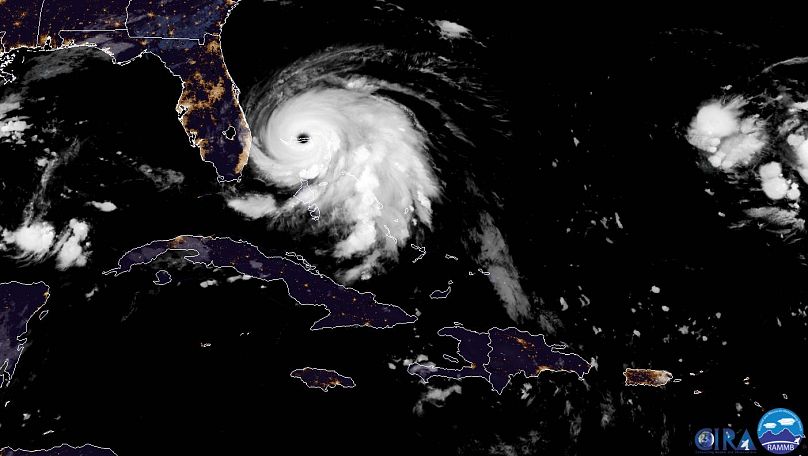 Power cuts in Bahamas prevent people sharing their experience.
Over night on Sunday little information was shared regarding the damages caused by the storm.
Power cuts occurred whilst internet access has become hugely limited.
However, a few people were able to share footage of the devastation.
#HurricaneDorian beating up my Freeport,Bahamas 🇧🇸😢😪 The wind and rain is nothing we have ever seen before! Cars, homes total loss #Dorian2019 #flooded #PrayForTheBahamas pic.twitter.com/nwMIJHcRvX

— MVP (@mvp242) September 2, 2019
People filmed houses where the roof has fallen in, destroyed possessions, cars seen underwater, and entire streets flattened.
It seems that the destruction will continue as the storm continues to batter the islands into Monday evening.
By Charlotte Ellis