Convicted Cannibal Is Working As a Cook Inside Broadmoor Hospital
In true Simpsons Treehouse of Horror fashion, a convicted cannibal is now working as a cook in Broadmoor psychiatric Hospital.
Graham Fisher is serving 21 years after he admitted to strangling, and eating the flesh, of two women.
How is he passing the time?
Cooking up treats, that's how.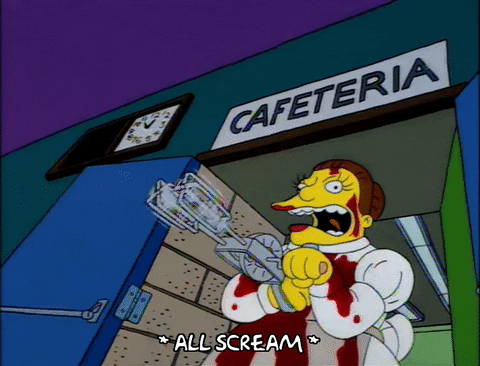 Man killed his neighbour and ate flesh from her arm
This cannibalistic killer really is something from your worst nightmares.
Graham Fisher strangled his neighbour, Clare Letchford, to death in 1998, and then ate flesh from her arm.
Just over a week later, Beryl O'Connor was found close to the area, also having been strangled to death.
For a long time it remained unclear who had committed the abominable murders.
However after Fisher was placed in Broadmoor for indecently assaulting two students at knifepoint, he admitted to the killings.
Gluttonous cannibal has a thing for food
Apparently it's not just human flesh that Fisher has a taste for.
Writing from within Broadmoor, he told his friend: "I love to cook."
"My personal easy favourite is cheese, tomato and onion on toast cooked in the oven."
Interesting.
The news of his foodie ways comes after he was reportedly fitted with a gastric band, costing the hospital £15,000 after he swelled to 21 stone.
Clearly he's now wishing to share his love of grub with other residents.
Bon appetit!
By Charlotte Ellis